What is jealousy?
We have all been jealous, but for some, it becomes a problem. Jealousy can make your life unbearable and your relationship a nightmare.

When you are jealous, you very often have several different reactions:


One is jealous thoughts such as : "I suspect that my partner is secretly seeing someone" or "I am worried that someone may be chasing after my partner".
You can also have emotional reactions by being angry and/or sad.
You may experience bodily reactions as being stomach pain or being restless.
You can also have behavioral problems such as controlling your partner and looking for evidence that your partner is cheating on you.
All these reactions are signs that you are jealous, but you do not need to exhibit of them to be jealous. You only need one or two strong reactions. How each of us experiences jealousy can be very different.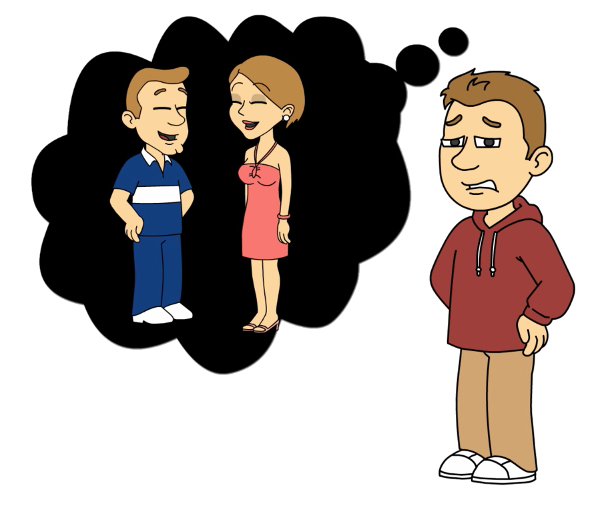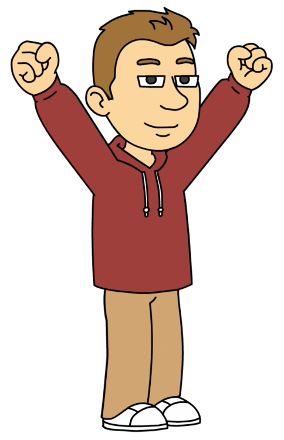 A life free from jealousy
Many people have been jealous throughout their lives and have never experienced a life free from jealousy. But the first time they overcome their jealousy, a new world opens up for them. A world free for fear, sadness and jealous thoughts. A life where they can enjoy and trust their partner and live in a good and healthy relationship. This is how a jealousy-free life should be.
Are you jealous?
What about you, are you jealous ? Do you have some jealous thoughts or reactions?

If you think you are jealous it may be a good idear to get rid of them. Maybe it's time to test you for jealousy? You can do this by taking this jealousy test.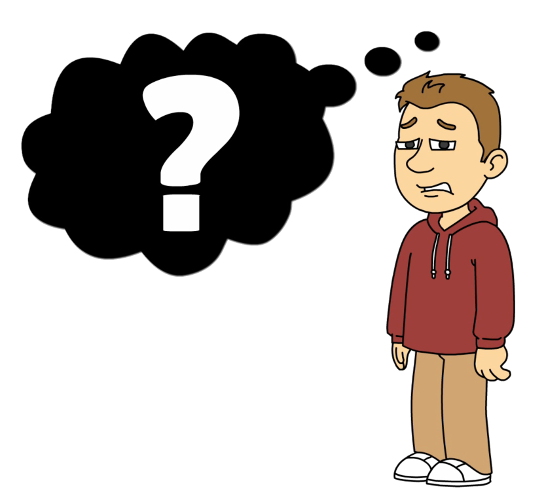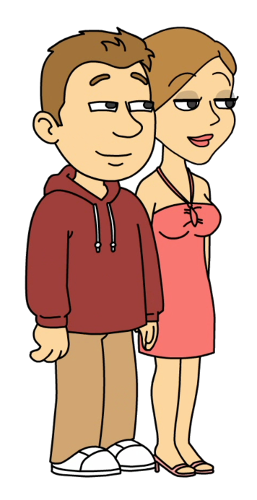 Can jealousy be cured?
Yes, it is possible to get rid of your jealousy and live a good life with your partner. Many with jealousy had been jealous throughout their lives, and have never experienced a life without jealousy. Being in a relationship where you do not have to fear unfaithfulness, makes your relationship so much better for both you and your partner.
What is Jealousy-Free ?
Jealousy-Free is a online self-development program that gives you the tools and power to overcome your jealousy. The program is built on scientific methods and techniques and is optimized to identify those tools that are most effective based on the type of jealousy problem you have.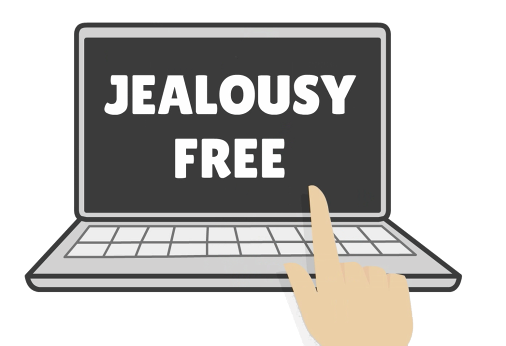 How does the program work?
The program is built on the following process.

Test your jealousy
First we test how jealous you are and what impact jealousy has on your life.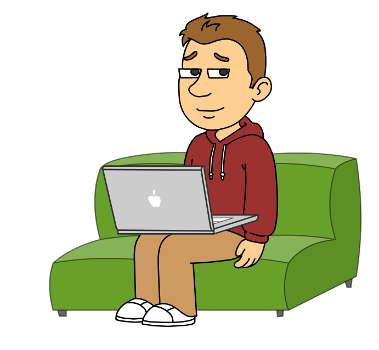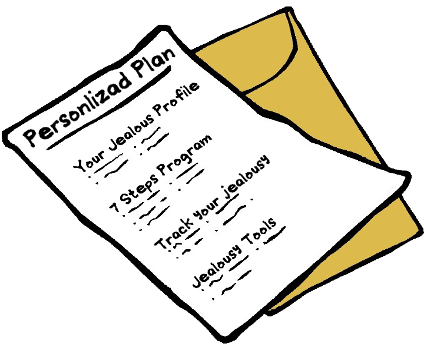 Get your Personalized Jealousy Plan
Based on the jealousy test, we create your personlized jealousy plan. In this plan, you will get a list of tools and techniques that will benefit you greatly for the jealousy issues you have.

Tools for jealousy treatment
Throughout the program you will be introduce to various jealousy tools and technics. Learning those tools and techniques which will give you the power and confidence to finally fight your jealousy.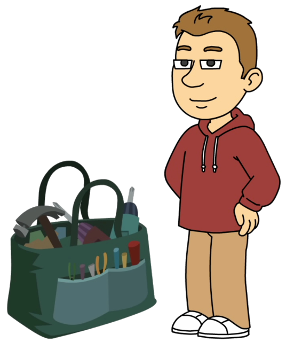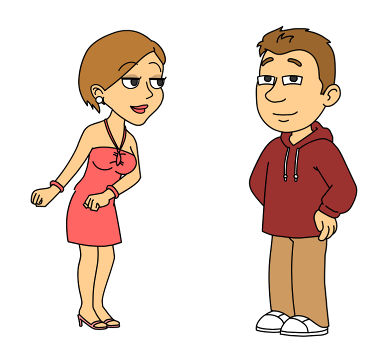 On the road to a Jealousy Free life
After you have learned to use the jealousy tools, are you ready to overcome your jealousy in every situation by using the tools. One day, you will be jealousy free and have control over your life.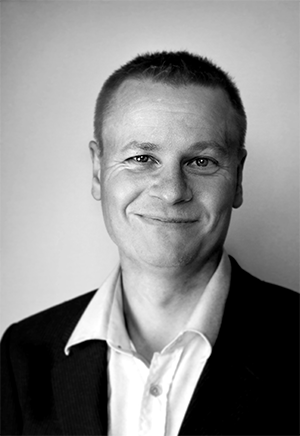 Behind the program?
The program was developed by professionals with extensive knowledge and years of experience in treating people with problems dealing with jealousy.

Behind the program is Lasse Ebbesen, who has been very successful in freeing people from jealousy. Some people could become free of jealousy after a consultation. With this knowledge and experience, a jealousy-free program was developed.
Science behind Jealousy Free
The program is based on some scientific methods and techniques which have proved to be very effective and powerful. These methods and techniques are used worldwide and are universal, which means that they can be used regardless of gender, age and culture.

One of the main tools in the program is CBT, which is a scientific method and technique used in many different forms of treatment. CBT is very good at getting a grip on one's thinking and provides users with a great understanding of where this way of thinking comes from. CBT has also been very effective in self-help courses.

Another tool which is used in the program is the audio exercise. Through audio exercises, you will learn to relax and fight your jealousy based on different methods and techniques such as mindfulness, positive thinking, breathing exercises and visual customization .

There are many more tip and techniques on overcoming jealousy in the program.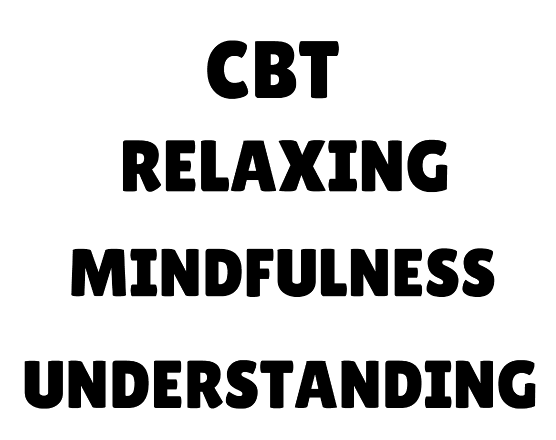 Introduction To Jealousy Free
Jealousy Free can be run on mobiles, tablets and computers.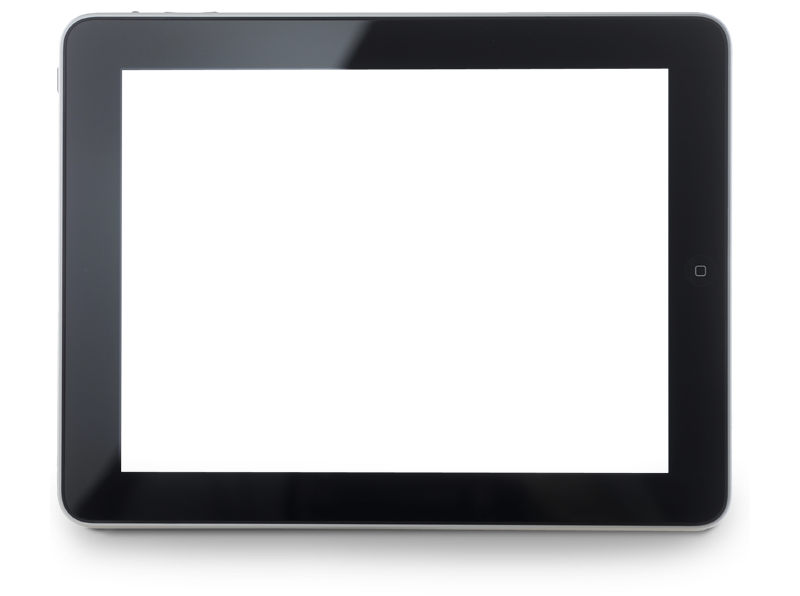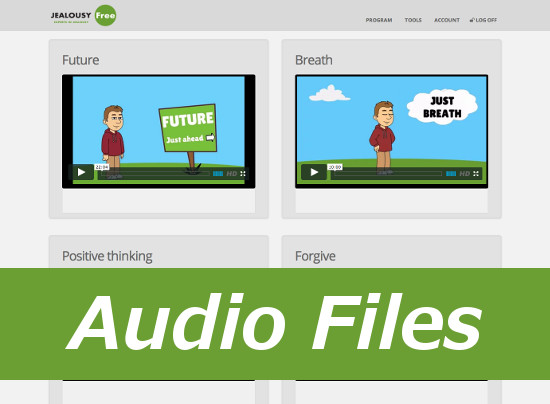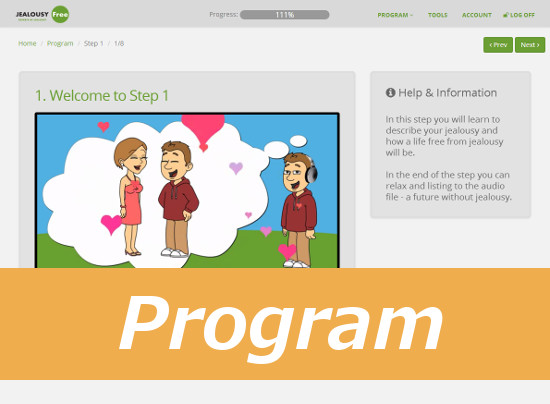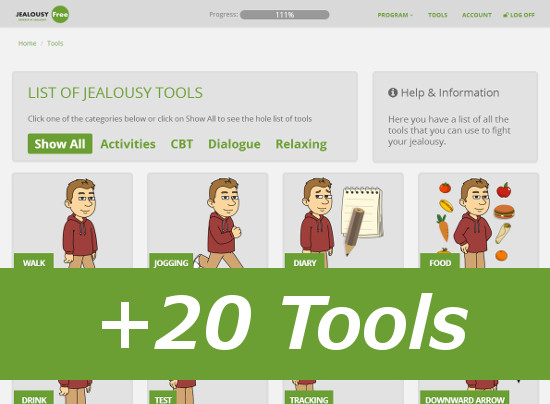 Will It Work For Me?
Our research shows that 87 % of those who have taken our program feel less or no jealousy at all. But nearly 96 % reported that the program has given them better knowledge and tools to control their jealousy, which has made their life easier.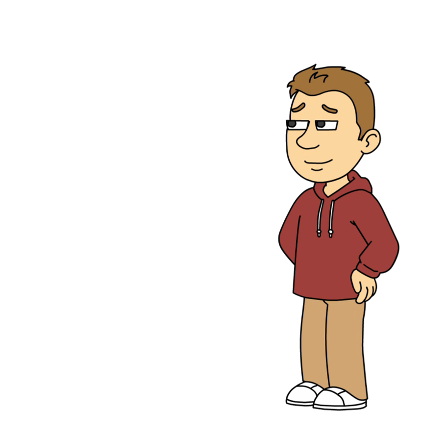 Jealousy Free Guarantee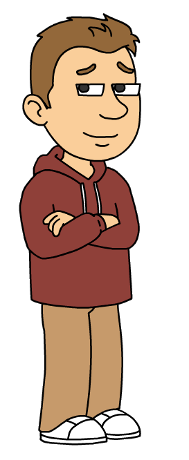 Guarantee #1
Quality
The quality of every lesson, every technique and every exercise in Jealousy Free will exceed your every expectations.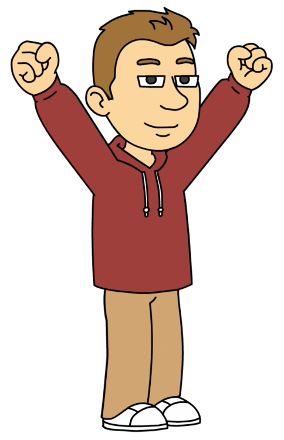 Guarantee #2
Deep & lasting results
Upon using Jealousy Free, you'll notice virtually instant results that will only get better in the coming days, weeks and months.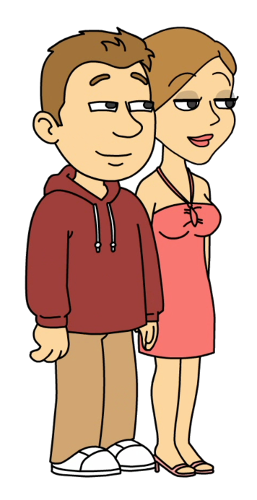 Guarantee #3
Impact on your life
Jealousy Free will give you control over your jealousy and positive changes in every aspect of your life.